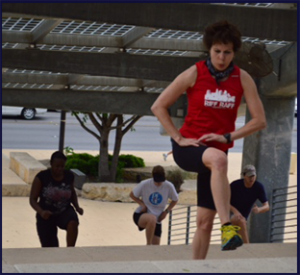 East End Fitness is an Austin-based health and fitness service organization whose goal is to help clients meet or exceed personal fitness goals with a strong focus on injury prevention. Some of our services include Personal Training, Nutrition and Wellness Consulting, Sport Specific Training, and Injury Prevention/Rehabilitation. Programs and Personal Training may be specifically engineered for an individual, group, or team, and each program is tailored for individual needs. We look specifically at each individual's aerobic capacity, strength, flexibility, and how each of these factors work in combination with each other.

East End Fitness, hence the name, originated in East Austin as a Personal Training service, now serving all regions in Austin, Texas. Personal Training or group training can be customized via location and group.

We aim to inspire a balanced, life-long approach to healthy living.