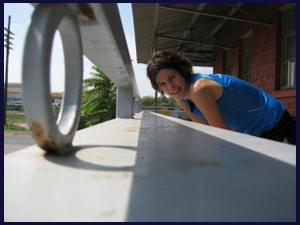 Erin Madden Gerbrecht is a Certified Personal Trainer, Coach, Certified Mind–Body Specialist and Nutrition Consultant with a Bachelors degree from the University of Texas at Austin in Kinesiology. She has over 10 years management experience as a Fitness Director at Westwood Country Club and the Athletic Director at Lost Creek Country Club. She was also an instructor for The College of Healthcare Professions, Personal Fitness Trainer Program.
Currently, Erin trains clients at Fitness on 5th, in central Austin, as well as in home, or outdoor training through out Austin, Texas. She conducts large fitness classes for the Get Fit Program with the University of Texas, as well as facilitates classes for the City of Austin's Wellness program. She also serves as a Fitness Consultant for the PreDiabetes Center, designing and developing fitness curriculum for their health and wellness program.  She is a running and triathlon coach for Rogue Training Systems.
Erin grew up as a competitive swimmer, and has coached and instructed swimming for over 5 years. Later in life, she joined Team Rogue as a competitive distance runner. She has competed and placed in multiple races, triathlons, and marathons.
Along with her professional training, fitness management, and coaching background, Erin has a passion for health and fitness, including the impact in which it can bring to an individual. All of her experiences have contributed to her holistic approach to healthy living which encompasses the balance of the mind, body, and spirit.
With this philosophy, she and Phil Carmical meld their experience and expertise in forming East End Fitness.